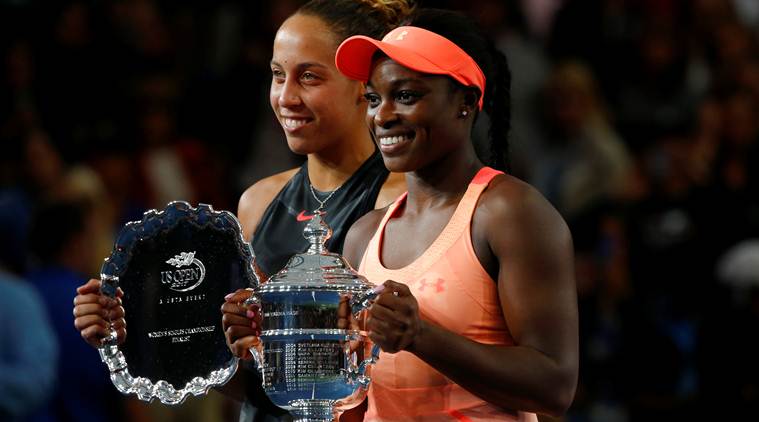 Sloane Stephens won her first Grand Slam title. (Source: AP)
US Open champion Sloane Stephens said she has no pity for Madison Keys after thrashing her 6-3 6-0 in Saturday's final, given the huge runners-up check her friend will receive.
Stephens was taken aback when asked if she felt bad for her fellow American after the one-sided affair before a sold-out Arthur Ashe Stadium.
"Bad for her? She was in the finals, too," Stephens told her post-match media conference. "Did you see the check she's about to get?" she added to laughter from reporters. "I'm sure she'll be just fine."
Keys will pocket over $1.8 million along with her the runnerup silverware, an awfully nice consolation prize for the 22-year-old Florida resident.
The first-time grand slam finalist's career prize money stood at $5.7 million coming into the tournament two weeks ago, where she was the 15th seed.
Along with her winner's trophy, Stephens can deposit a whopping $3.7 million into her bank account, a record amount for the tournament.
She joins French Open winner Jelena Ostapenko as the second unseeded player to win one of the four majors this year.
Advertisement
Prior to arriving in New York, the 24-year-old's 2017 earnings stood at $310,000 and her career earnings at $4.5 million. Stephens' wallet may be a little lighter come Sunday morning, however.
Keys suggested the newly-minted grand slam champion would be buying drinks to console her at a celebration party planned in New York later in the evening.
"Yes, (I'll be buying) a lot of them, apparently," Stephens said with a smile.
Advertisement
Celebrating with her friends might help make the incredible feat Stephens accomplished feel real.
The fairytale began in January when Stephens, her left foot encased in a massive cast, watched the Australian Open from her couch.
She battled back from the injury and said her 11-month hiatus gave her a new appreciation for how lucky she was to play a sport for a living.
That realisation was apparent in the way Stephens played with freedom at Flushing Meadows and in her composure in the decider on Saturday.
Also Read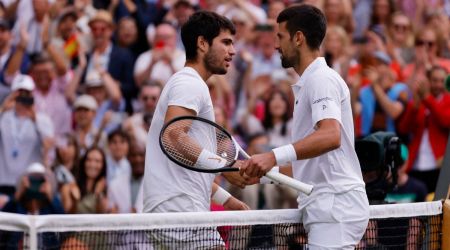 Novak Djokovic and Carlos Alcaraz set to meet again in group stage of Dav...
Watch: Jannik Sinner wins a 46-shot rally against Tommy Paul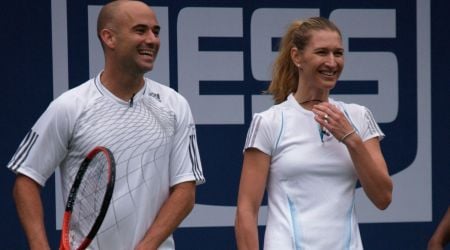 Does Steffi Graf ever age? Husband Andre Agassi has the perfect reply
'Never been friends, never been close to Roger Federer': Novak Djokovic s...
"There are no words to describe how I got here, the process it took or anything like that, because if you told someone this story, they'd be, like, that's insane," she said.