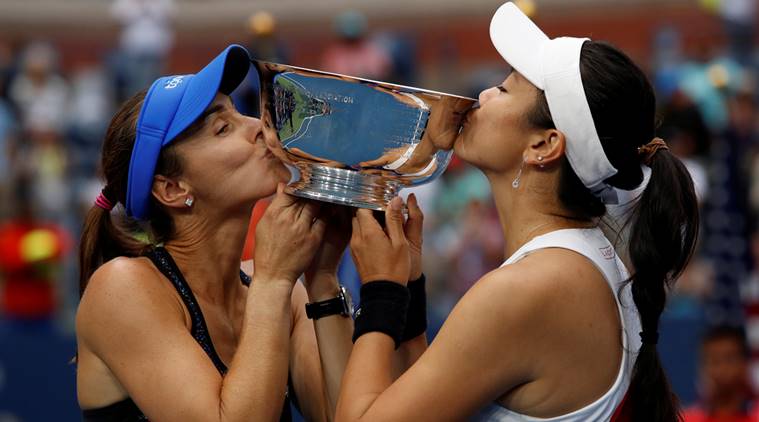 Martina Hingis also has won five singles titles and seven mixed doubles crowns in Grand Slam events. (Source: Reuters)
Martina Hingis declared herself amazed after capturing her 25th career Grand Slam crown, partnering with Taiwan's Chan Yung-Jan to win the US Open women's doubles title.
The Swiss star, who turns 37 later this month, won her 13th Grand Slam women's doubles title as she and Chan beat Czechs Lucie Hradecka and Katerina Siniakova 6-3, 6-2.
In Grand Slam events, Hingis also has won five singles titles and seven mixed doubles crowns, the most recent of those coming Saturday alongside Britain's Jamie Murray on the New York hardcourts.
"Well, I think it sinks in maybe little later. Not right now," Hingis said. "But yeah, 25 sounds pretty amazing. I'm definitely very proud. What I've done in my career earlier, I'm very proud of that. I was very young. It has been 20 years, been on and off."
Hingis won the 1997 US and Australian Open and Wimbledon singles titles plus the 1998 and 1999 Australian Open singles crowns. Asked if she might consider a return to singles, Hingis gave a polite but firm rejection to the idea, saying she relies upon partners too much.
"No thanks. I'm doing just fine with the mixed and the doubles. I have a couple of great partners I can rely on," she said. "You can see Latisha (Chan) was amazing what she was capable of doing, especially at the net. Usually I feel like I'm the good net player, but she showed that she's got some skills, like a Ninja Warrior, chip chop, and that's the work."
Chan, 28, was overjoyed at her first Slam crown after three prior Slam final doubles losses. "It's like a real dream come true, like living my dream." Chan said.
Advertisement
"It's very special for me. It was a great match. We start really strong and really aggressive and I think we got it pretty well."
The champions, who shared a $675,000 top prize, made only two unforced errors in the match while the Czech duo made 18.
It was the third Slam doubles crown of the year for Hingis after Wimbledon and US Open mixed titles and came on the same Arthur Ashe Stadium court where she won her only US Open singles crown 20 years ago.
"It was an amazing feeling to play here in the singles final," Hingis said. "Coming back 20 years later, it has been a wonderful journey."
Advertisement
Hingis has also won six WTA doubles titles this season before Sunday's Slam breakthrough. "We had definitely our chances. Semifinals at the French. We played really well. I think we overcome really that hurdle," she said.
Also Read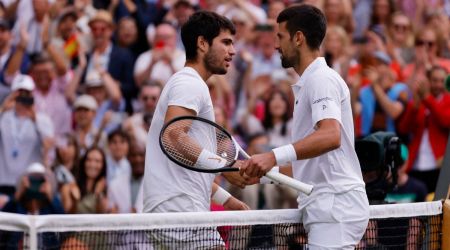 Novak Djokovic and Carlos Alcaraz set to meet again in group stage of Dav...
Watch: Jannik Sinner wins a 46-shot rally against Tommy Paul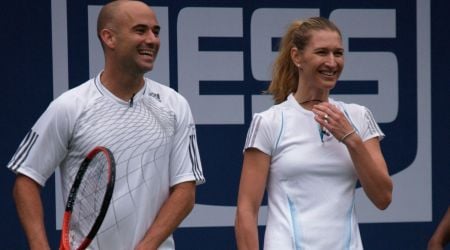 Does Steffi Graf ever age? Husband Andre Agassi has the perfect reply
'Never been friends, never been close to Roger Federer': Novak Djokovic s...
"We were pumped up to go all the way here."