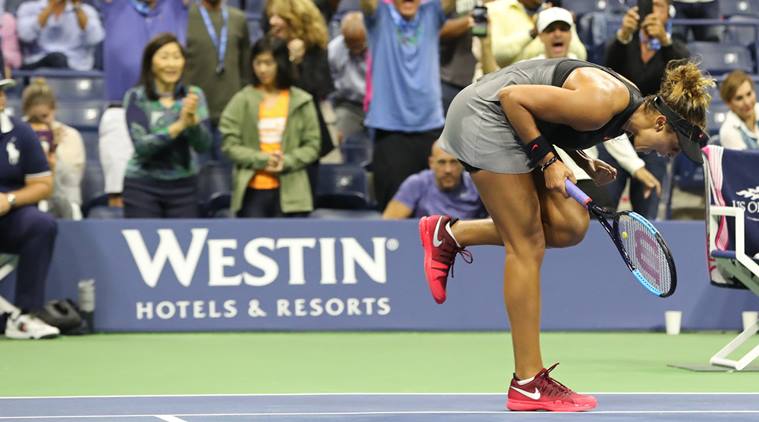 Madison Keys beat Elina Svitolina in three sets to book her place in the quarters. (Source: Reuters/USA Today Sports)
Yes, Madison Keys was excited to give the United States four women in the US Open quarterfinals for the first time in 15 years. And, of course, it was significant that she got this far at Flushing Meadows, something she'd never done. Truly, though, the reason Keys was near tears at the end of her 7-6 (2), 1-6, 6-4 victory over No. 4-seeded Elina Svitolina on Monday night, and went over to slap palms with coach Lindsay Davenport and others afterward, was how far away this sort of performance seemed earlier this year.
Keys missed the first two months of 2017 after offseason surgery on her left wrist, then had a follow-up procedure in June because of lingering pain in that arm. The way she powered her way to take the last four games against Svitolina was proof that Keys is back to being at the top of her game.
"I mean, it means the world to me to make the quarterfinals. It was a really rough start to my year. This is just amazing," said the 22-year-old Keys, a semifinalist at the 2015 Australian Open. "I'm really proud of myself for digging deep and figuring that out tonight."
The 15th-seeded Keys joined No. 9 Venus Williams, No. 20 CoCo Vandeweghe and unseeded Sloane Stephens in the final eight at Flushing Meadows.
"I think it shows how hard we've been working," Keys said. "We're all cheering for each other."
Well, at least until they might have to play one another.
Each is in a separate quarter of the draw, so none will meet in the quarterfinals _ meaning that there could be four American semifinalists, too.
Advertisement
Way back in 2002, the host country put five representatives in the women's quarterfinals: Davenport, Williams and her sister Serena, Jennifer Capriati and Monica Seles. Serena Williams wound up with the title.
On Tuesday, Venus Williams plays No. 13 Petra Kvitova of the Czech Republic, and Stephens faces No. 16 Anastasija Sevastova of Latvia.
On Wednesday, Vandeweghe takes on No. 1 Karolina Pliskova of the Czech Republic, while Keys goes up against 418th-ranked qualifier Kaia Kanepi of Estonia.
Advertisement
Svitolina's loss means she is no longer in the running to move up to No. 1 in the rankings after the U.S. Open. A race that once involved eight women with a shot at the top spot is now down to two: Pliskova, who needs to get to the final to hold onto No. 1, and Wimbledon champion Garbine Muguruza, who can rise despite losing to Kvitova in the fourth round.
Against Svitolina, Keys compiled a 19-4 edge in winners in the opening set, then had problems at the start of each of the remaining two sets. She fell behind 5-0 in the second and 4-2 in the third before running away with the victory.
"It's definitely more than just a win," Keys said. "So often a match like that could have gone really quick for me, and I could have lost that third set fairly easy, come off and been really disappointed."
This was her third match in a row played under the lights in Arthur Ashe Stadium, with the full support of spectators.
Her third-round victory ended at 1:45 a.m., the second-latest finish for a women's match at the U.S. Open. The only later one? A 2016 win for Keys that closed at 1:48 a.m.
Advertisement
"I definitely felt like I kind of hit a wall at the beginning of the second set. My energy dropped. Once I got broken in the third, I just kept telling myself, `Just try to figure it out, just get as many balls in as you can,"' Keys said. "I was lucky that I had an amazing crowd and atmosphere. They definitely helped me pull through in that third set."
This one was over a little before midnight.
Also Read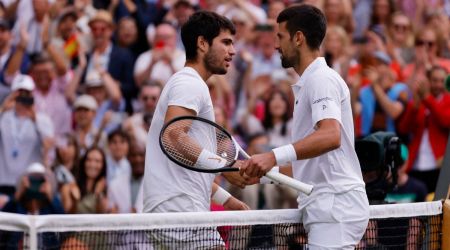 Novak Djokovic and Carlos Alcaraz set to meet again in group stage of Dav...
Watch: Jannik Sinner wins a 46-shot rally against Tommy Paul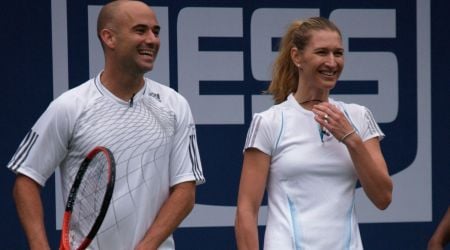 Does Steffi Graf ever age? Husband Andre Agassi has the perfect reply
'Never been friends, never been close to Roger Federer': Novak Djokovic s...
"Let's just change the whole tournament. We'll start at 10 p.m. every night. Clearly, I mean, I'm on that schedule already, might as well stay on it," she joked. "This is a little insane. Going to bed at 4 a.m. every morning and waking up at 11 (a.m.), it's not totally natural and normal. But now I'm afraid to, like, play in the sun, because I haven't done it in two weeks."