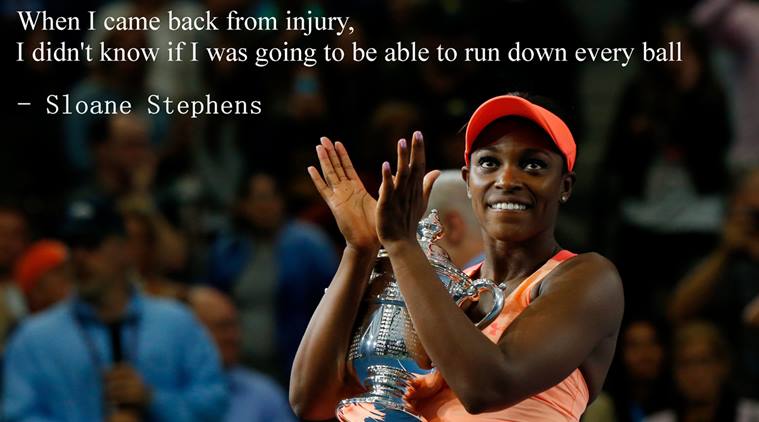 Sloane Stephens won her maiden US Open title by beating friend Madison Keys in the final. (Source: Reuters)
Sloane Stephens and Madison Keys played out what was a disappointing final of the US Open after an interesting two weeks in the women's singles draw. Sloane, having gone through a foot injury that kept her out for a year, never took the foot off the gas and raced away to a quick 6-3, 6-0 win over Keys who played with a heavily bandaged right thigh.
Even though they stood across the net for the entirety of the contest at Flushing Meadows, as the final ended the two embraced at the net in what was one of the top images of the tournament. If that wasn't enough, they sat next to each other before the official trophy presentation.
In the first all-American US Open women's final since Serena Williams took on older sister Venus in 2002, Sloane made only six unforced errors to frustrate Keys. It is a remarkable turnaround for Stephens, who six weeks ago was still ranked 957th by the WTA. Coming into the tournament, she was ranked World No 83 and will be ranked as No 17 when the rankings are updated on Monday.
The two produced some of the best quotes in recent memory:
"I told her (Madison Keys) I wish it could be a draw and if it was the other way around she'd do the same. To stand here with her today is incredible, that's what real friendship is." – Sloane Stephens
"Obviously I didn't play my best tennis today and I was really disappointed but Sloane was very supportive and if there was someone I had to lose to today I'm glad it's her." – Madison Keys
"She can buy me drinks, all of the drinks. The hint was, like, you should buy me a bag or something tomorrow" – Madison Keys
Advertisement
"When I made my comeback all I was thinking was being on the court and I haven't analysed who's winning what or doing what. I just try to focus on myself." – Sloane Stephens
Also Read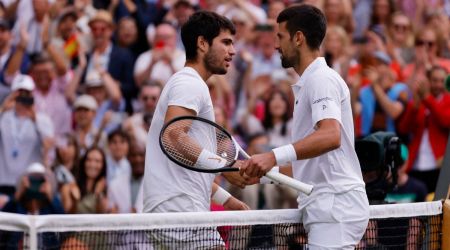 Novak Djokovic and Carlos Alcaraz set to meet again in group stage of Dav...
Watch: Jannik Sinner wins a 46-shot rally against Tommy Paul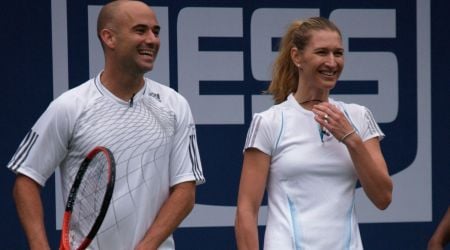 Does Steffi Graf ever age? Husband Andre Agassi has the perfect reply
'Never been friends, never been close to Roger Federer': Novak Djokovic s...
"When I came back from injury, I didn't have all of my tools. I didn't know if I was going to be able to run down every ball, didn't know if my power and timing was still going to be there. I didn't know if everything was still going to be right" – Sloane Stephens.