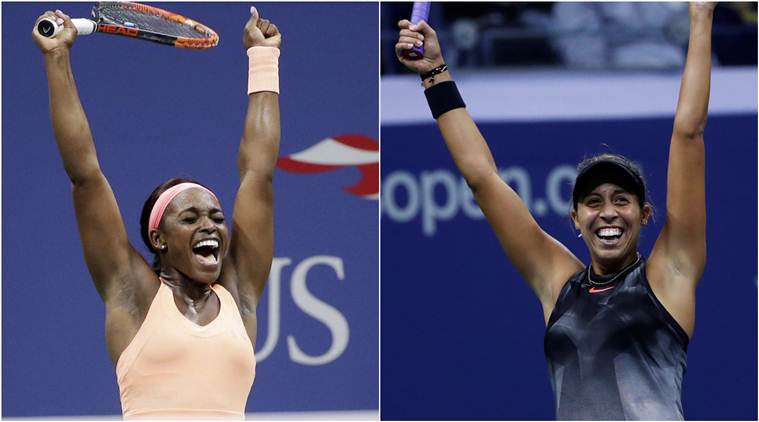 Sloane Stephens (L) and Madison Keys reached their first ever Grand Slam final. (Source: AP and Reuters)
When the Grand Slam season that ends this weekend began at the Australian Open back in January, neither Madison Keys nor Sloane Stephens was anywhere near being ready to play a tennis match.
Keys had just started hitting balls, a few months after surgery on her left wrist that she would need another procedure on in June. Stephens was sitting on a couch, unable to move around in the days after an operation on her left foot.
Look at them now. The two friends who traded texts and phone calls, commiserating while recuperating, will face each other Saturday in the first all-American U.S. Open final in 15 years. Each is making her debut in a Grand Slam title match.
"I was actually just laughing and thinking, `Who would have thought in Australia that Sloane and I would be the finalists at the U.S. Open? Neither one of us were playing at the time, both just having surgeries," the 15th-seeded Keys said after her thoroughly dominating 6-1, 6-2 victory over CoCo Vandeweghe in the semifinals Thursday night.
"To be able to play her in both of our first finals is a really special moment," Keys said about Stephens, "especially with everything that we have gone through this year."
Might seem counterintuitive to think that their injury absences somehow helped them become better tennis players, but both Keys, 22, and Stephens, 24, say that's exactly what happened.
For Keys, the time away reminded her how much she cares about competing _ especially the feeling of working her way out of tough situations within a match _ and it also made her decide she needed to not put too many expectations on herself.
Advertisement
"Not being there, it just made me realize how much I love it and not to put so much pressure on myself," Keys said, "which I think helps me enjoy being out there a lot more."
As for Stephens, who edged seven-time major champion Venus Williams 6-1, 0-6, 7-5 in the semifinals by taking the last three games, being forced off the tour for a total of 11 months provided a chance to renew how much she cared about succeeding in her sport.
"It was just kind of, like, eye-opening," Stephens added. "When I wasn't playing, like, of course I loved my time off, but when I got back to playing tennis, it was, like, this is where I want to be. This is what I love doing."
Advertisement
Things did not go all that well for either when they first got back to entering tournaments. Until last week, they were a combined 2-3 in Grand Slam matches in 2017.
After Keys' wrist was painful in a second-round loss at the French Open, she had a second operation on her left arm; she is righty but uses both hands for her two-fisted backhand.
Keys lost in the second round at Wimbledon, too, but since then has won 12 of 13 matches.
Stephens made her season debut at the All England Club, exiting in the first round. Lost her next match, too, in Washington. And since? She has gone 14-2, and her ranking has soared from outside the top 900 to No. 83 entering the U.S. Open. It'll be around No. 20 as of Monday.
"Same player," Stephens said. "Just older and wiser." At first glance, she and Keys offer contrasting styles of play.
Advertisement
Stephens' game is predicated in large part on her speed and an ability to track down opponents' shots, over and over and over again.
Keys' game is power-based, built around a booming serve and forehand that have been perfectly on-target this week.
Also Read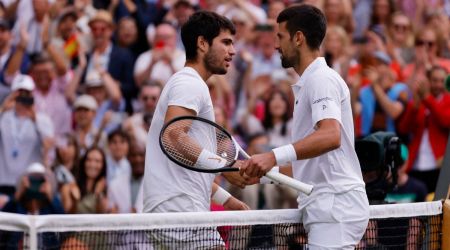 Novak Djokovic and Carlos Alcaraz set to meet again in group stage of Dav...
Watch: Jannik Sinner wins a 46-shot rally against Tommy Paul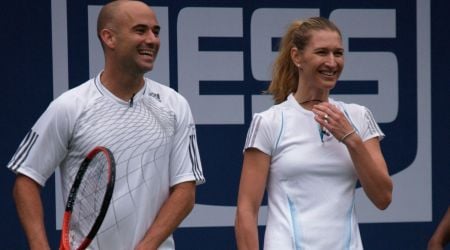 Does Steffi Graf ever age? Husband Andre Agassi has the perfect reply
'Never been friends, never been close to Roger Federer': Novak Djokovic s...Advertisement
"I would say she's probably more comfortable defending and not going for bigger shots before (I would)," Keys said, "but I would say we are very similar in a lot of ways."