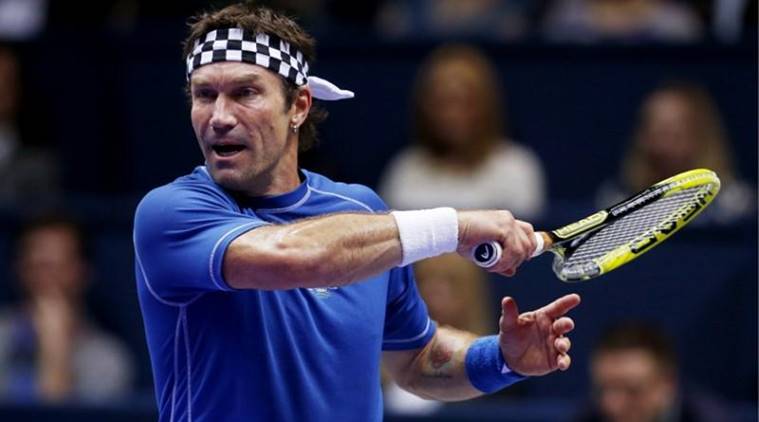 Pat Cash, driven by his strong serve-and-volley game, won his only grand slam title in 1987. (Source: Reuters)
Former Wimbledon champions Pat Cash of Australia and Germany's Michael Stich headlined the list of five nominees up for induction into the International Tennis Hall of Fame.
The Class of 2018 will be announced early next year, the Newport, Rhode Island-based Hall of Fame said on Thursday. Cash, driven by his strong serve-and-volley game, won his only grand slam title in 1987 when he defeated then-world number one Ivan Lendl in the Wimbledon final.
Immediately following match point, Cash famously climbed into the stands at the All England Club to celebrate with his family and team, starting a tradition that many Wimbledon champions would later follow.
Cash, who reached a career-high ranking of world number four, was also an integral member of the Australian Davis Cup team for eight years, and was the winner of the decisive singles rubber in two championships for the team in 1983 and 1986.
Stich, a skilled player at both the baseline and the net, achieved a career-high ranking of world number two during a career that included 18 singles titles.
At Wimbledon in 1991, Stich beat defending champion Stefan Edberg in the semi-finals and then defeated three-time winner and compatriot Boris Becker for the only grand slam title of his career.
Stich partnered with Becker at the 1992 Barcelona Olympics where they won the gold medal in double. He was also a member of Germany's championship Davis Cup team in 1993.
Also Read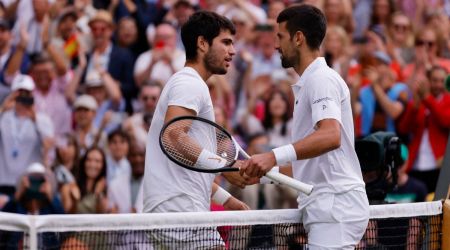 Novak Djokovic and Carlos Alcaraz set to meet again in group stage of Dav...
Watch: Jannik Sinner wins a 46-shot rally against Tommy Paul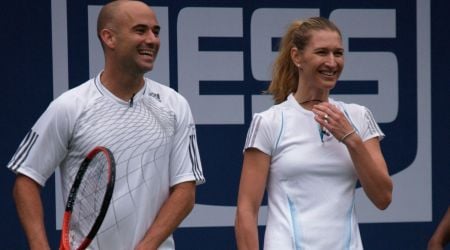 Does Steffi Graf ever age? Husband Andre Agassi has the perfect reply
'Never been friends, never been close to Roger Federer': Novak Djokovic s...Advertisement
There other nominees are Anders Jarryd and Tom Okker, who both won multiple doubles titles at grand slam tournaments, and Czech Helena Sukova, a 14-time major champion in doubles and mixed doubles.