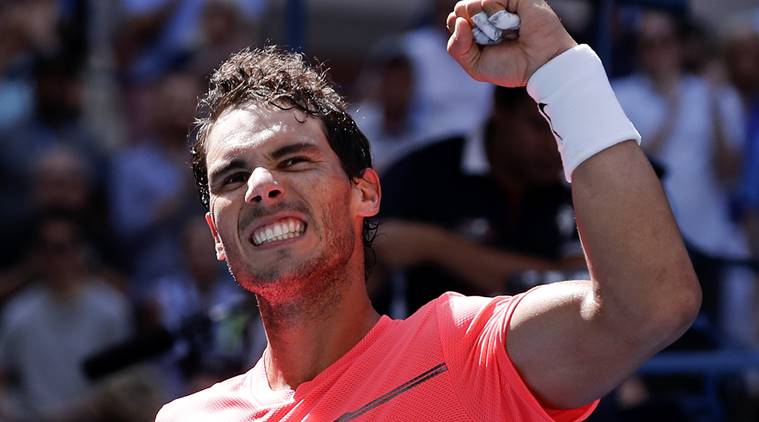 Nadal hadn't reached the quarterfinals in Flushing Meadows since the last of his two U.S. Open titles in 2013. (Source: AP)
Rafael Nadal easily returned to the U.S. Open quarterfinals for the first time in four years by routing Alexandr Dolgopolov 6-2, 6-4, 6-1 on Monday.
Nadal turned in his most powerful performance yet on a dominant day for the No. 1 seeds, and moved a victory away from a potential semifinal showdown with longtime rival Roger Federer.
Shortly after top-seeded Karolina Pliskova overwhelmed American Jennifer Brady 6-1, 6-0 in just 47 minutes, Nadal punished an opponent who had beaten him in two of the previous three meetings.
He never gave the unseeded Dolgopolov a chance on Monday, breaking serve six times in the 1 hour, 41 minute match.
Federer was trying to keep alive his hopes of the long-awaited first matchup at the U.S. Open with Nadal when he brought an 11-0 record against No. 33 seed Philipp Kohlschreiber into their night matchup.
Nadal hadn't reached the quarterfinals in Flushing Meadows since the last of his two U.S. Open titles in 2013. He advanced to face No. 9 David Goffin or unseeded teenager Andrey Rublev.
Nadal had dropped the first set in the two previous rounds but he was locked in from the start of his 50th U.S. Open victory, never losing serve and facing just two break points.
Advertisement
The second match of the day at Arthur Ashe Stadium started perhaps a little earlier than expected, thanks to the ease of Pliskova's victory.
Two days after having to fight off a match point to advance, the Czech ran her unseeded opponent off the court as fans were still just filing into the grounds at the USTA Billie Jean King National Tennis Center.
The Czech won 22 of 24 points on her first serve, broke Brady's serve six times and advanced to face either No. 20 CoCo Vandeweghe or unseeded Lucie Safarova.
Advertisement
"Sometimes you just need to have some of those matches where you can just really get through it. You don't even know why, but the game improves so much," Pliskova said. "So I didn't change anything. I didn't even practice yesterday. So there is nothing really what I did different. But I just felt much better."
Pliskova was the runner-up to Angelique Kerber at Flushing Meadows last year and needs to get back to the final in order to remain atop the WTA rankings.
She wouldn't have much problem if she plays as she did in a nearly flawless fourth-round performance, looking nothing like the player who nearly went home a round earlier.
Pliskova also played the first match on Ashe on Saturday. She dropped the first set and had to fight off a match point in the second before rallying to beat No. 27 Zhang Shuai 3-6, 7-5, 6-4.
This time, she raced to a 4-0 lead against an obviously nervous opponent, then won the second set in even more lopsided fashion. She won 25 points to just seven for Brady in the second set.
Advertisement
"I felt like she was playing pretty well today. I didn't play my best. Maybe I gave her the opportunity to play well," Brady said. "But, you know, I think she was hitting her spots and her serves well. She came out playing, I felt, like the No. 1 player."
Former champion Juan Martin del Potro, the No. 24 seed, faced sixth-seeded Dominic Thiem, with the winner getting Federer if the five-time champion can improve his 31-1 record in night matches at Arthur Ashe Stadium.
Advertisement
Women's No. 4 Elina Svitolina meets No. 15 seed Madison Keys in the nightcap.
Also Read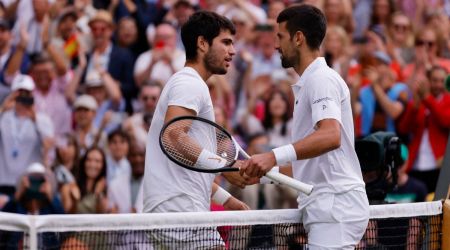 Novak Djokovic and Carlos Alcaraz set to meet again in group stage of Dav...
Watch: Jannik Sinner wins a 46-shot rally against Tommy Paul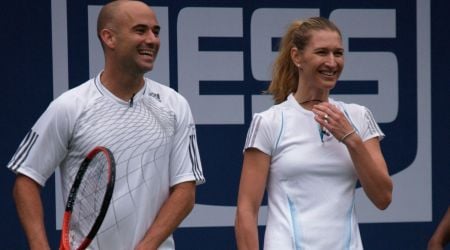 Does Steffi Graf ever age? Husband Andre Agassi has the perfect reply
'Never been friends, never been close to Roger Federer': Novak Djokovic s...
Keys and Vandeweghe are trying to join fellow Americans Venus Williams and Sloane Stephens into the women's quarters.